Northern Avenue, also known as Europe Square, is a bustling pedestrian avenue located in the heart of Yerevan's Kentron district. Despite its recent renaming, it remains a beloved and well-known landmark among locals who still refer to it as Northern Avenue (or hyusisayin poghota in Armenian).
The History of Northern Avenue Yerevan: From Dreams of the Past to Reality in 2002
The construction of Northern Avenue was first planned in 1924, but the project was never realized during Soviet Armenia. The original plan was to connect it to Republic Square in Yerevan, but the avenue currently ends near Republic Square. Despite the delay, it was eventually constructed in 2002.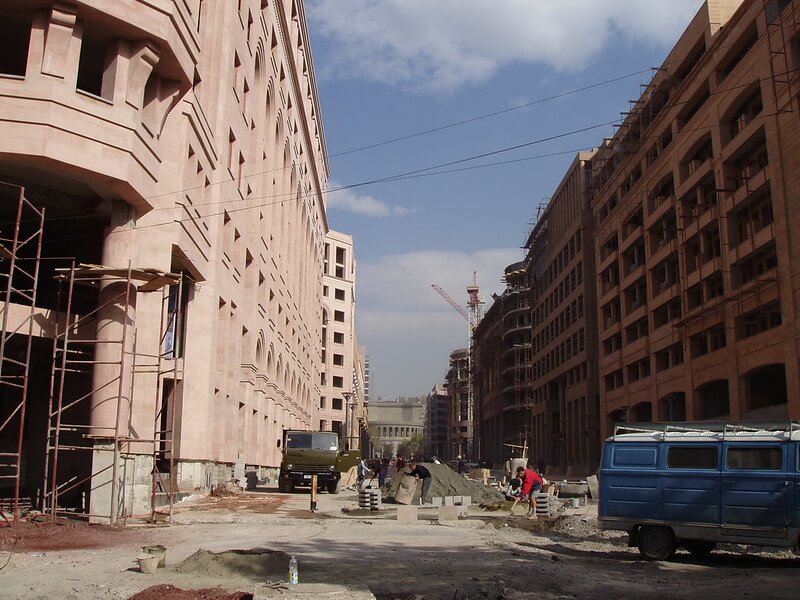 The Journey to Europe Square
In 2019, Northern Avenue was renamed Europe Square to celebrate the 70th anniversary of the establishment of the Council of Europe. Despite the name change, locals still refer to the area as Northern Avenue, and many people are unaware of the change.
Northern Avenue Yerevan Today: A Hub for Luxury Shopping, Food, and Hospitality
Northern Avenue is the place to find some of the world's top luxury brands, including Burberry, Armani, Tommy Hilfiger, Massimo Dutti, and many others. The avenue is also home to Parma and Evrika supermarkets and a variety of dining options, including Level Eleven Rooftop, Sorriso Gelato, La Piazza, Segafredo, Coffee House, and many more. For those seeking accommodation, it boasts top-notch hotels such as Golden Palace Hotel Yerevan, North Avenue Hotel, and Ibis Yerevan Hotel.
Modern Amenities in Northern Avenue Yerevan: Tashir Street Shopping Mall and Convenient Parking Options
In addition to its shopping and dining offerings, it also provides visitors with modern amenities. Tashir Street shopping mall is a popular destination located under the Northern Avenue, offering a convenient and spacious shopping experience. For those driving to Northern Avenue, two large car parkings are available for easy access. These parkings provide visitors with the peace of mind that comes with knowing their vehicles are safe and secure, while they explore all that Northern Avenue has to offer.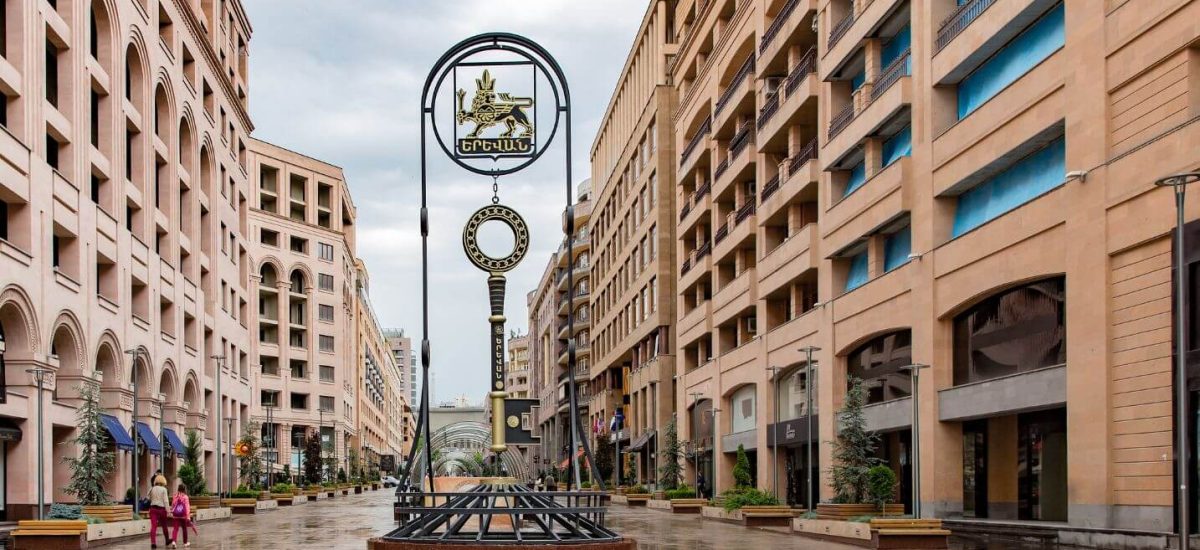 Conclusion: A Must-Visit Destination in Yerevan
Northern Avenue Yerevan is a destination not to be missed for those visiting the city. Whether you're a shopper seeking luxury brands, a foodie searching for the best dining options, or a traveler looking for top-notch accommodation, Northern Avenue has something for everyone. Embrace the rich history and cultural significance of this iconic landmark, while enjoying all the modern conveniences it has to offer. With its diverse offerings and convenient amenities, Northern Avenue is a hub of activity in Yerevan that truly has something for everyone. Don't miss out on the chance to experience all that this unique and vibrant destination has to offer.