Business Name: Achajour Parpetsi
Website: www.achajour.am
Phone Number: (055) 966866
Location: 22 Ghazar Parpetsi Street
Working Hours: Everyday 8:00AM-12:00AM
Prices: Pricey $$$
Achajour Parpetsi is a self-service cafe where you can go and work or study. You can simply order anything from the menu and stay until night. Mostly there is chill and relaxing music playing and it ideal place concentrate. You can take a break by ordering and enjoying a delicious coffee or snack.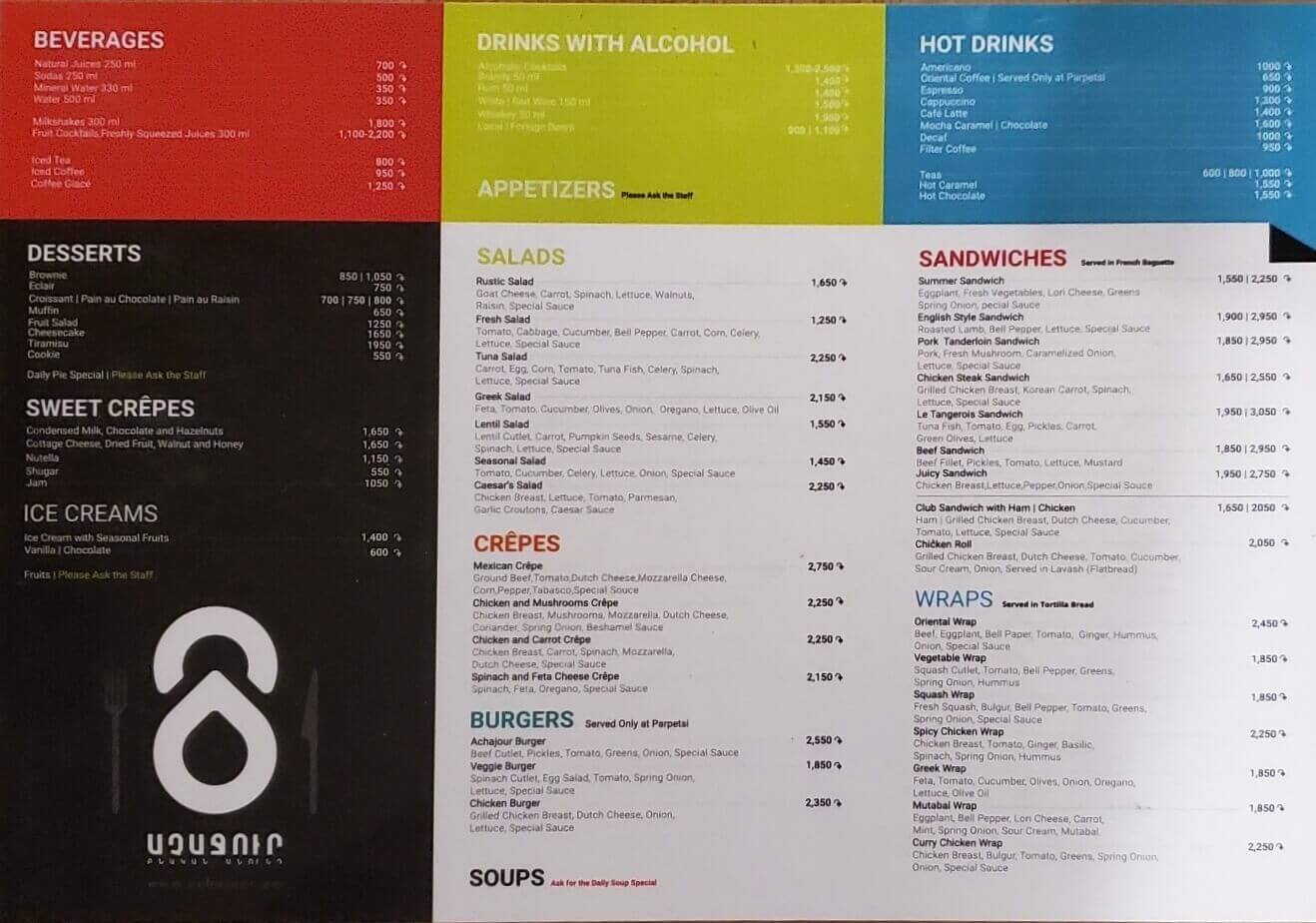 Likes About Achajour Parpetsi
A great place to work and study

Calm and relaxing music

They make delicious coffees at Achajour Parpetsi. In a word, it is amazing.

Friendly Staff
Dislikes About Achajour Parpetsi
Small portions, low food quality, and overpriced compared to other cafes.

One of the major downsides of Achajour is that most of the time restroom is closed for cleaning. It gets closed for almost an hour and a half.

Another downside about this cafe is that there are lots of tables in a small place. There is not much space to move. Also, this makes sitting uncomfortable since you cannot adjust your chair and table the way you are comfortable.

The internet at Achajour is slow, and sometimes when there are many customers, you cannot access anything on the internet.
Overall it is a great place to chill and work or study. It is a good place if you want to go somewhere that no one and nothing interrupts you. Make sure to order a coffee if you ever visit Achajour Parpetsi. Also, don't forget to tip some money into the tip box. They do not receive any tips because it is a self-service cafe.