Business Name: Mr. Bite 
Website: No Website 
Phone Number: (098) 839062, (044) 585844
Location: 26 Ghazar Parpetsi St. 
Working Hours: Everyday 12:00PM-12:00AM 
Prices: Pricey $$ 
Mr. Bite is a small restaurant located near Achajour Parpetsi. They serve primarily eastern foods like kebabs, shawarma, etc. They also have burgers and salads. They have limited options for drinks. Mr. Bite is a slightly expensive restaurant compared to other similar restaurants with small portions of food. The quality of food is good, and the place is clean with a good atmosphere. The management of the restaurant is not excellent, and sometimes they may mess up the order. Despite that, they know how to make delicious sandwiches.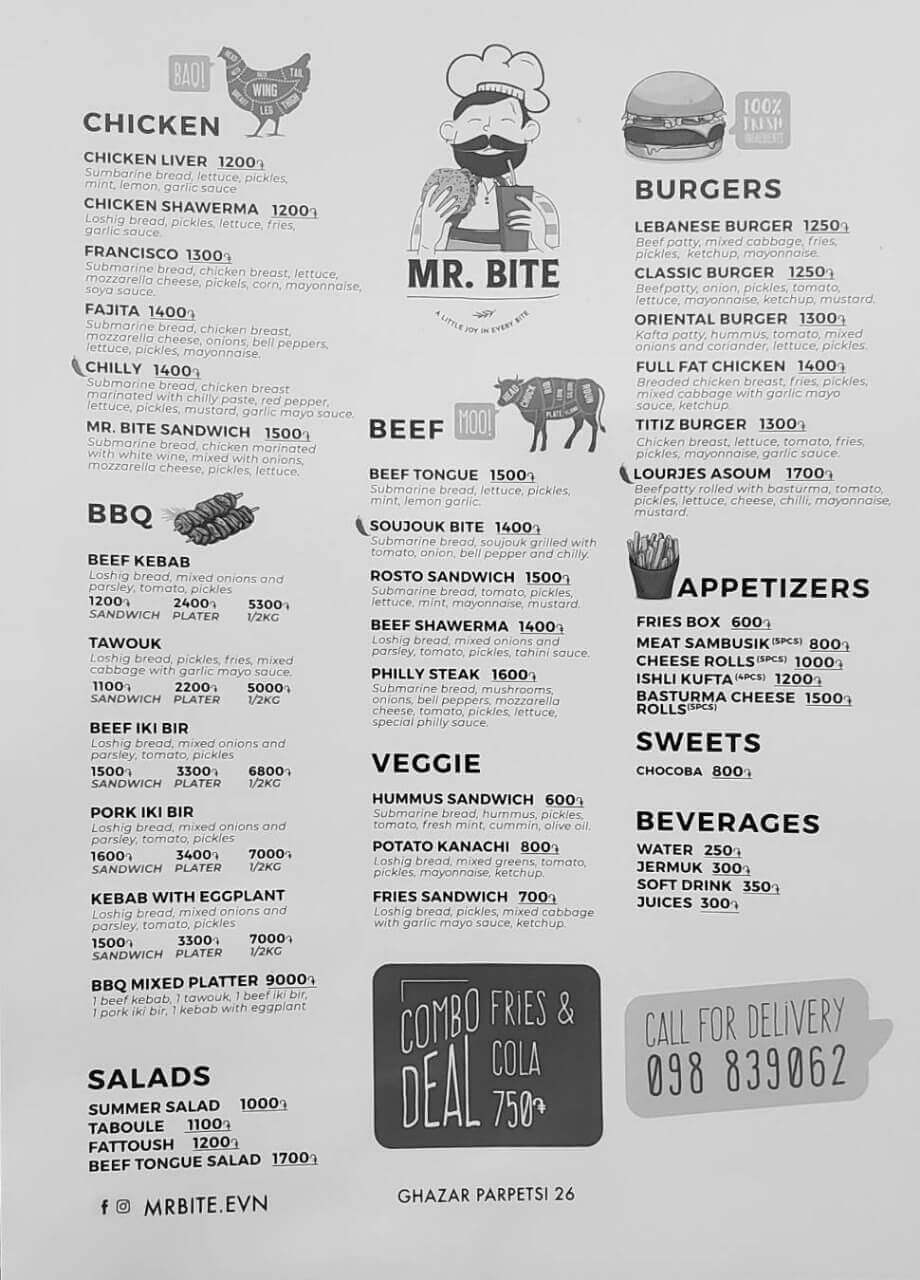 Tasty sandwiches.

Great atmosphere.

Good location. It is located in Kentron(center of Yerevan).
Poor restaurant management. They sometimes mess up the orders or get confused about what you have ordered.

Small portions of food, compared to the price.

Small Place.
Overall it is a great place to take a bite. Since it is located in the Kentron district, it is worth trying their food if you are not looking for budget-friendly places. The only problem is the value of food; since you receive a small portion and it is a bit expensive compared to other places like Mr. Bite.