YandexGo or Yandex Taxi is a taxi company that operates in  CIS, Eastern Europe, Africa, and the Middle East. Their taxis can be ordered via phone call by calling +374 (10) 770 770, mobile application, or through their website. If you prefer to use other taxi services, you could also keep their app on your smartphone, it may be useful when you need a taxi fast.
Fares and Difference of YandexGo Services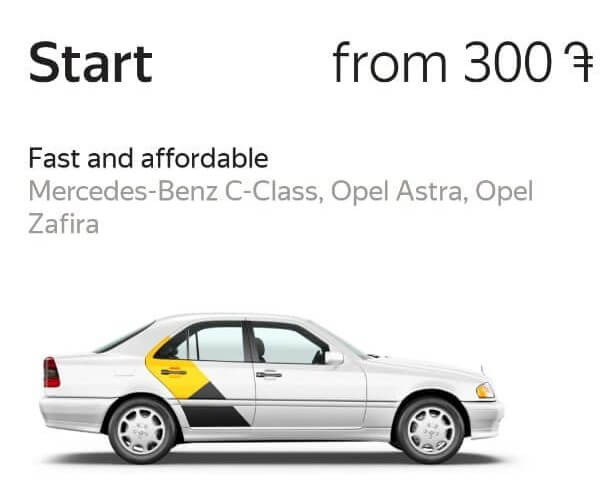 Start: The Start service is the cheapest taxi that they can offer starting from 300AMD. They claim that there will be Mercedes-Benz C-Class, Opel Astra, and Opel Zafira, however, you may get another brand of car.
Comfort: The service starts with 400AMD and they claim that Comfort service drivers have high ratings and are experienced drivers. They also claim that have high standards for cleanliness of the interior, but they do not check the car interior. The taxi cars which you will get by ordering Comfort taxi are Renault Logan, Kia Forte, and  Nissan Tiida(note that these are just examples of what taxi cars you may get).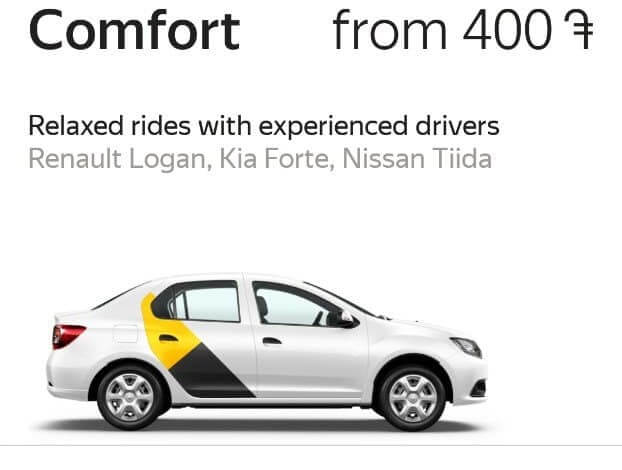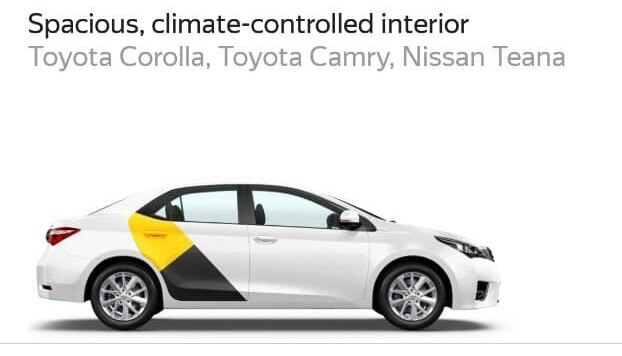 Comfort+: This service cars have air conditioners and they say that they inspect all cars "personally". It starts from 600AMD. The cars that you may get by ordering a taxi from this service are Toyota Corolla, Toyota Camry, and Nissan Teana.
Business: This service has air conditioners and they claim that it is for "important meetings." The cars that you may get by ordering a taxi from this service are Mercedes-Benz E-Class, Toyota Camry, and Hyundai Sonata.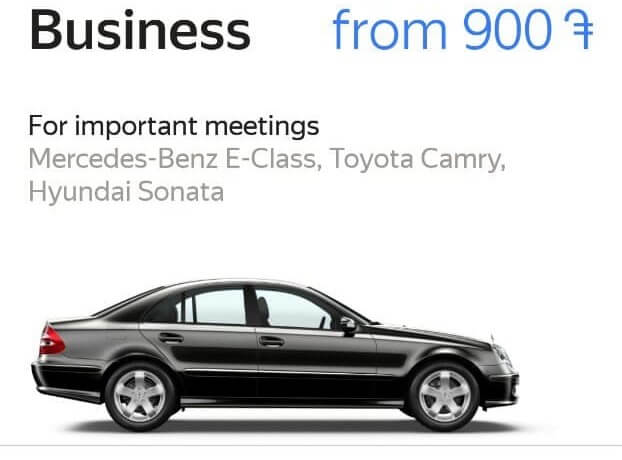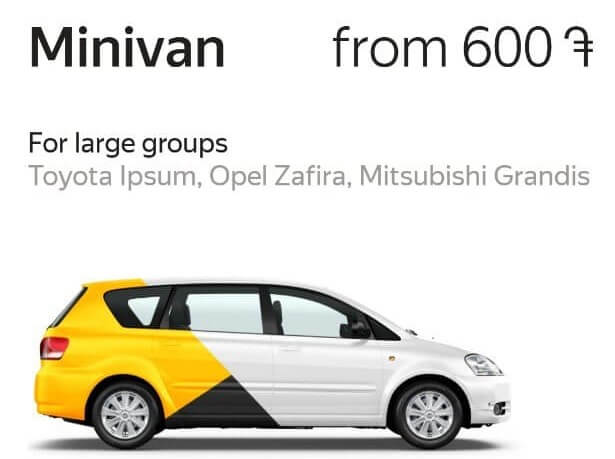 Minivan: This service is if you need up to 6 passenger seats. They claim that it is for transporting bikes, skis, snowboards, and up to 5 suitcases. You may get Toyota Ipsum, Opel Zafira, and Mitsubishi Grandis.
Delivery: This service is if you need to transport goods. However, packages can't be heavier than 20kg. You can also track the package by receiving a link to track it on the map. The service starts from 300AMD.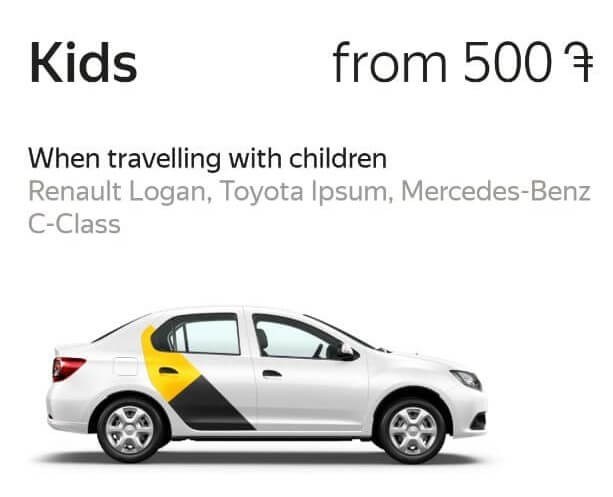 Kids: This service is if you need a child up to 12 years old to be safely taken to a place by a highly rated driver. You have to specify the age of the child in order to use this service. Children cannot be heavier than 36kg. The service starts at 500AMD.
Cargo: This service is if you need to transport lots of goods or move items. The service starts at 1500 AMD.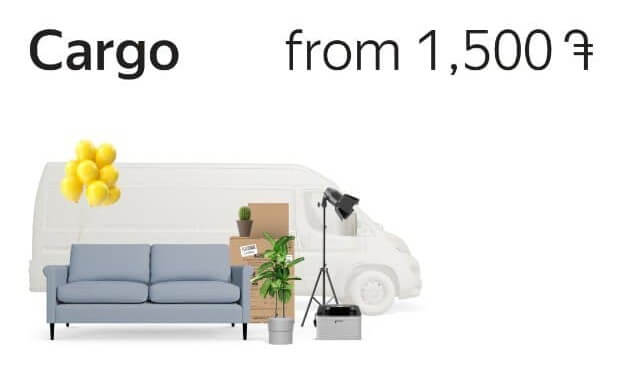 The fastest: You can use this service to get the closest taxi to you. You have to choose at least two types of services to use this service.
Other than taxi service, by their app, you can find most of the public transport locations in Armenia. They have lots of different taxi services which can fit your needs. Another good side of Yandex Taxi is that there are lots of drivers and you can get a taxi in less than 5 minutes.
However, YandexGo has lots of downsides. It is the most negatively recognized taxi service in Yerevan. There are many complaints like the car plates don't match, or the driver refused to pick me up at my location, or the driver was rude and even harassing clients. 
In addition to that, their service is falsely advertised. While using a Minivan service from YandexGo, an Opel Zafira cannot fit 6 people. While using Kids service, the child cannot be more than 36kg, which is ridiculous.